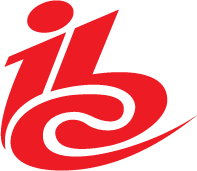 IBC is one of the two biggest show related to broadcast and by extension broadband in the world (the other is NAB). It is happening in Amsterdam every year in September.
Consolidation is probably the main word which could summarise the IBC this year. Dozens of companies are providing the same level of feature / products. They are trying to differentiate from each other with the "business/use-cases" solution they can provide.
Note: I focused this article only on some topics related to the OTT technologies and delivery, there were others trends like blockchain which was covered during the event.

Technology is here
Technologies are now in place, the use-cases and solutions need to be built.
ABR streaming formats are settled : HLS and DASH are now standard, used by the entire market to deliver their content.
DRM : all recent media server are now able to encrypt the content and interact with DRM licence servers. All license providers are now moving to use the same encryption algorithm
4K: except NTT which was demo-ing 8K, companies were only listing 4K as part of their product portfolio and not pushing as the new key feature. 4K is not anymore a key trends, it is a standard
World cup provides use-cases to demonstrate the ability to show high scalability with low latency (see BBC example below)
AR/VR were not trends, the technology is here, but for now, the disruptive business case is not yet available on the market.
The only topic which is on-going is related to AV1: the new video codec. The bitstream was freezed in March this year. The companies and working groups are now working on the improvement for encoding and decoding. We should see major release during the next NAB in 2019 and very probably from Bitmovin who is one of the AV1 major contributor.
AI
AI was one of the words you could see at IBC, however digging more with the companies, by AI, it is more a productization of machine learning systems :
face recognition (video players),
build linear video channel based on recommandations
Peer-to-peer – CDN
Every big sport event comes with their challenge. This year for World Cup in Russia, the CDNs were heavily used. At the same time, the content providers started to use in production Peer-to-Peer solution. The goal was to improve the delivery and reduce (or ratain) the CDN pressure (and by consequence the CDN bill) for those content providers.
There are 2 majors companies which are covering the majority of that peer-to-peer market :
Others companies (like EasyBroadcast) are also providing P2P solution, but they are more confidential for the moment.
Content providers still need CDN (as source) for their content, but for large scale event, P2P solution provider are / will be more and more used.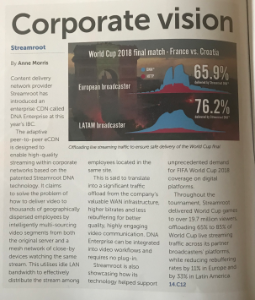 Interestingly, P2P solution are suffering when the internal ISP network is not really good (keeping in mind WebRTC is using UDP and not TCP for transport). India is currently  a good example.
Low latency streaming
Wowza Media Systems Co-Founder David Stubenvoll on Battling Latency on the Company's Legacy is probably a good start to understand the current situation to stream low latency.
DASH CMAF
If you do not know CMAF, Bitmovin is providing a great explanation of CMAF. One of the main goal would be at the end to have HLS (TS chunks) and DASH (MP4 chunks) using the same chunks format, only the manifests will be different (M3U8 for HLS, MPD for DASH). Also CMAF would solve the low latency problem (when sub-seconds chunks are required).
BBC R&D was exposing during the show the setup their deployed for the last big events : World Cup, Winbledon using MPEG-DASH CMAF for low latency streaming

DASH CMAF is now fully supported by various companies (this is complete lists):
WebRTC
Limelight Networks released their ultra low latency video product based on WebRTC protocols. The demo @IBC was showing sub second latency from ingest server located (Frankfurt) to edges located in Japan (~800ms) and Los Angeles (~500ms)
Websocket
Some companies which are providing media player are providing also websocket video streaming solution : MistServer, Softvelum (with Nimble Streamer)